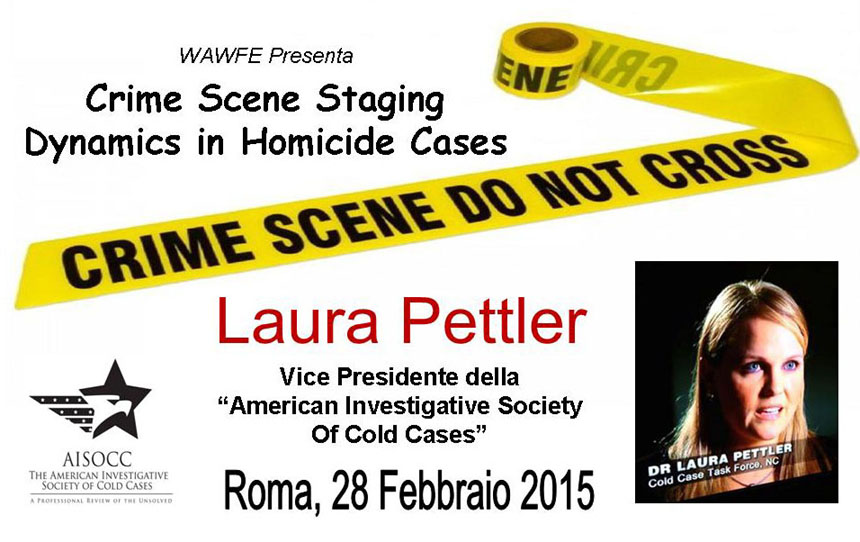 ---
Corso di Alta Formazione sull'analisi della Scena del Crimine,
tenuto dalla nota esperta americana Laura Pettler,
Vicepresidente della Societą Americana Investigativa di Cold Cases (AISOCC).
Professional Course about CSI held by Laura Pettler
Vice President of The American Investigative Society of Cold Cases (AISOCC).
ORARIO - TIME 10.00-18.00
Main Topics - Principali argomenti
History of Staging
Dynamics of Staged Crime Scenes
Empirical Research Based Victimology
Suspectology
Intimate Partner Homicide & Staging
Early Identification, Analysis, and Crime Synthesis Model
Il corso si terrą in Lingua Inglese con interventi introduttivi in Italiano
The course will be held in English with an introduction in Italian
---
Durante l'evento verrą anche presentato il Kaleidoscope System
inventato dalla stessa Laura Pettler
During the event demo about "The Kaleidoscope System"
"The most Versatile Crime Scene Reconstruction System in the World!

Per sponsorizzazione ed esibizione : events@wawfe.org
Companies interested in sponsorship and exhibits please contact: events@wawfe.org
---
Limited Seats number!
Send your registration form as soon as possible to congress@wawfe.org.
Registration will be confirmed according to the order of emails received.
On-site registration and payment not allowed!
(course available only with a minimal n° of partecipants)
Disponibilitą di posti limitata!
Invia il modulo di registrazione al piu presto a congress@wawfe.org
La registrazione sarą confermata secondo l'ordine delle emails ricevute.
Non sarą possibile registrarsi e pagare in sede!
(il corso si terrą a raggiungimento del numero min di iscritti)
Verrą rilasciato attestato di partecipazione. A certificate of attendance will be released
---
Event Location - Sede dell'Evento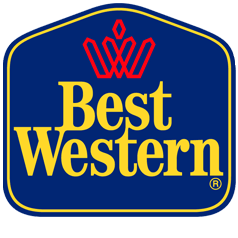 BEST WESTERN Globus Hotel Rome

Viale Ippocrate, 119 - 00161 - Rome (RM)
Phone: +39 06 4457001 - Fax: +39 06 4941062
Discounted accomodation rates for conference partecipants!
Tariffe di pernottamento scontate per i partecipanti al corso!

Contattare / Please Contact: globus.rm@bestwestern.it
---
Interview with Laura Pettler!